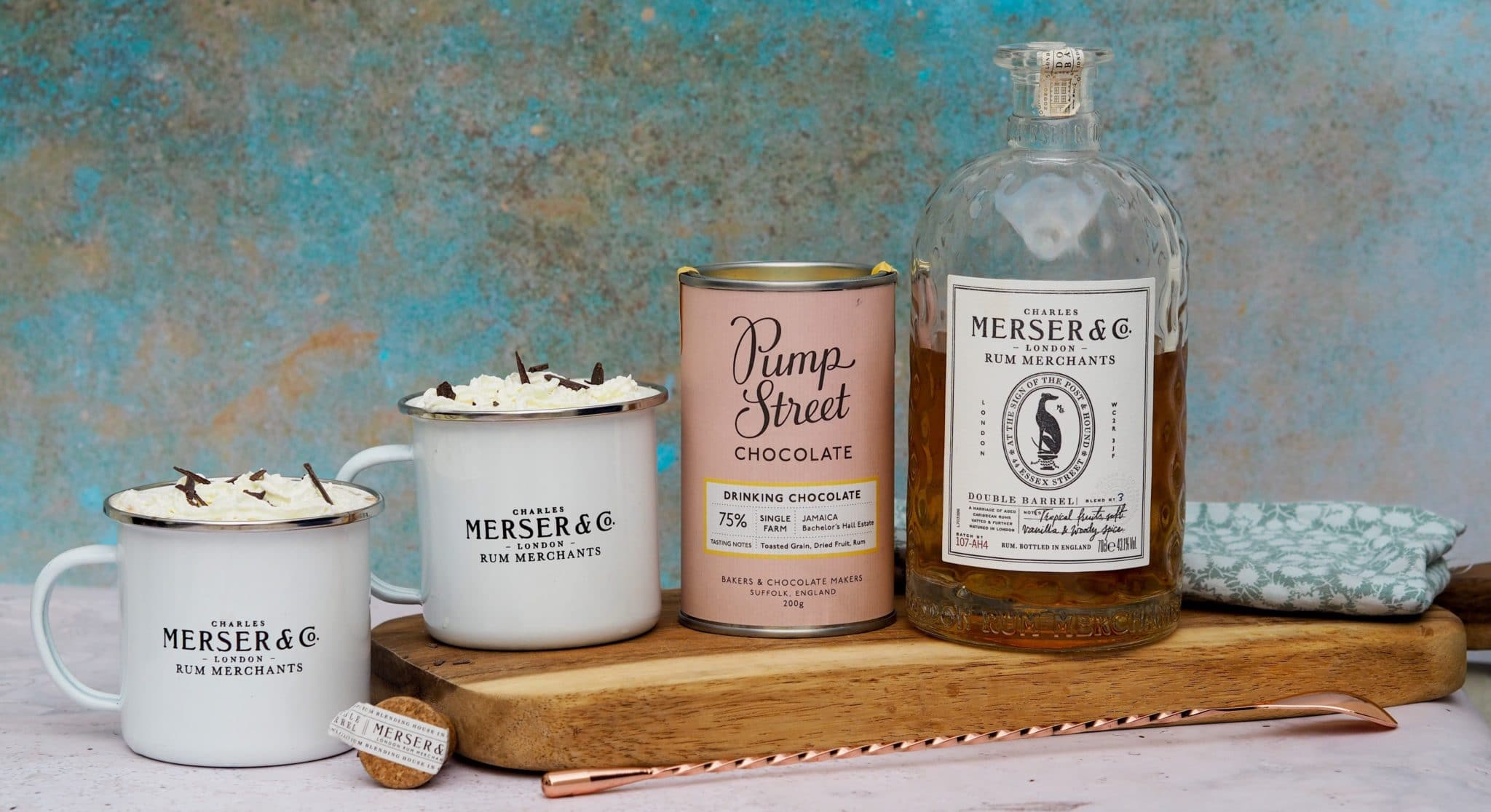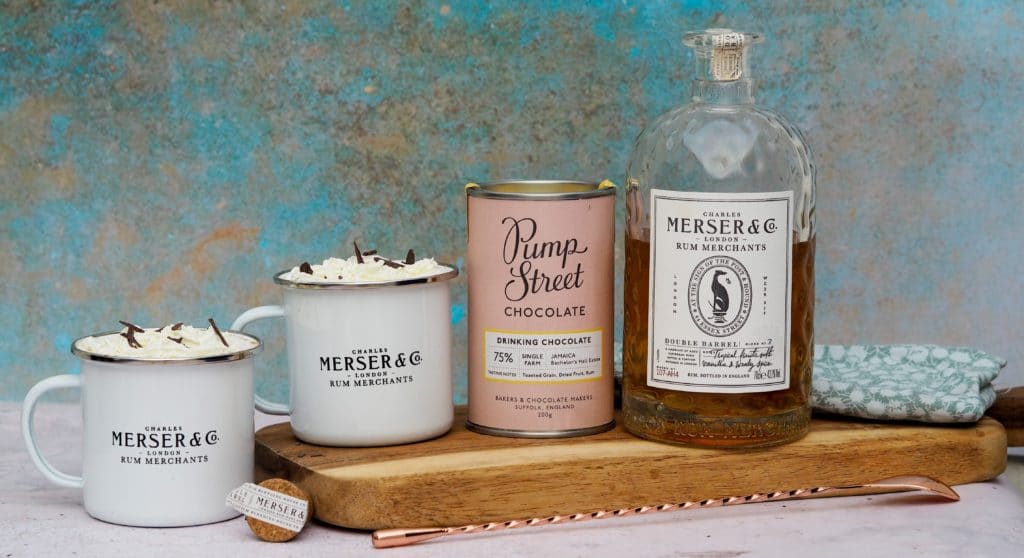 Being in the midst of Winter, not much else can fix January blues like a hot chocolate laced with Merser. After experimenting with Pump Street's delicious Jamaica drinking chocolate and discovering just how perfectly it works with Merser, we couldn't wait to chat to the Pump Street Chocolate founder herself, Joanna Brennan.
First and foremost, Pump Street is an award-winning bakery located in the village of Orford in Suffolk. After the team there mastered the craft of bread, they ventured into making chocolate – from beans imported directly from single estates and cooperatives around the world.
Pump Street crafts the finest chocolate, with provenance and process being key to their finished bars, sourcing cacao from the best growers who ferment and dry the beans at origin. They then tailor the roasting, grinding and conching to yield the best tasting chocolate possible.
Joanna agreed that the Merser x Pump Street Hot Chocolate was a winner before spilling the cocoa beans on all things rum and chocolate.

Q. Are you a rum drinker? How do you enjoy your rum?
Jo: I am, rum was the first thing I drank as it is a family favourite, and it is still my go-to summer drink. A Bajam rum punch is my absolute dream accompaniment for a beachside sunset.
Q. What do you love about drinking Merser – and how you enjoy it?
Jo: As with chocolate, I think we should all be making the most of every opportunity to explore how the provenance and process of making our food and drink impacts on its flavour. So when trying specially blended rum such as Merser, I always pour it over ice to taste the rum first, before I think about adding any other flavours.
Q. Tell us about rum and chocolate – what do we need to know?
Jo: Well rum and chocolate are obviously both much loved, and delicious when made well. Also, both originate from crops (cane sugar and cacao, respectively) that grow in tropical climates. They both depend on fermentation to transform something simple into the magical food we love – as does sourdough bread, which is obviously a big part of what we do as well.
Q. What do you enjoy about pairing drinking chocolate and rum?
Jo: I think that when warmed, rum is punchy with its full bodied notes accentuated and our Jamaican chocolate has the necessary depth and richness needed for balance – without overwhelming the rum's flavour.
Q, We adore your Pump Street Chocolate – which bar would you choose to enjoy while sipping your Merser cocktail?

Jo: I wouldn't usually recommend eating chocolate with a cold cocktail because it won't melt – but with a snifter of rum after dinner, I think our Grenada 70% will bring the rich tannins needed to work together with the rum.